Songs with a Purpose (SWAP) is a non-profit coalition, where creativity meets philanthropy; where musicians come together to utilize their art for good and help those in need.
THIS IS DONE THROUGH OUR "STREAMRAISERS," WHICH ARE ONLINE MUSIC FESTIVALS WE HOST on our TWITCH channel, WHERE 20-

30 ARTISTS

PERFORM ACROSS two to THREE NIGHTS TO RAISE MONEY (made from donations viewers send in through our paypal) FOR DIFFERENT

CAUSES/organizations WE'RE P

ROMOTING.
we RECENTLY hosted OUR THIRD streamraiser, in honor of Pride Month, on June 29th and 30th, 2021. This streamraiser was special, in particular, because the lineup across BOTH nights consisted exclusively of LGBTQIA+ musicians, performers, AND poets, raising money for the Matthew Shepard Foundation, a non-profit organization founded in honor of Matthew Shepard, the LGBTQIA+ victim of the infamous 1998 Laramie, Wyoming hate crime, that empowers individuals to embrace human dignity and diversity through outreach, advocacy and resource programs, and True Colors United, a non-profit organization that implements innovative solutions to youth houselessness that focus on the unique experiences of LGBTQIA+ young people.
We've also done two other streamraisers in the past:
- One on December 18th, 19th, and 20th, 2020, to raise money for Crisis Aid International, who provide life-saving services and hope to the most vulnerable populations in St. Louis and parts of East Africa, and the Southwest Missouri Solidarity Network, a grassroots mutual aid organization that serves people marginalized by capitalism, particularly the large homeless population in Springfield, MO, in honor of COVID/Homeless Relief, in which we raised $435 in total.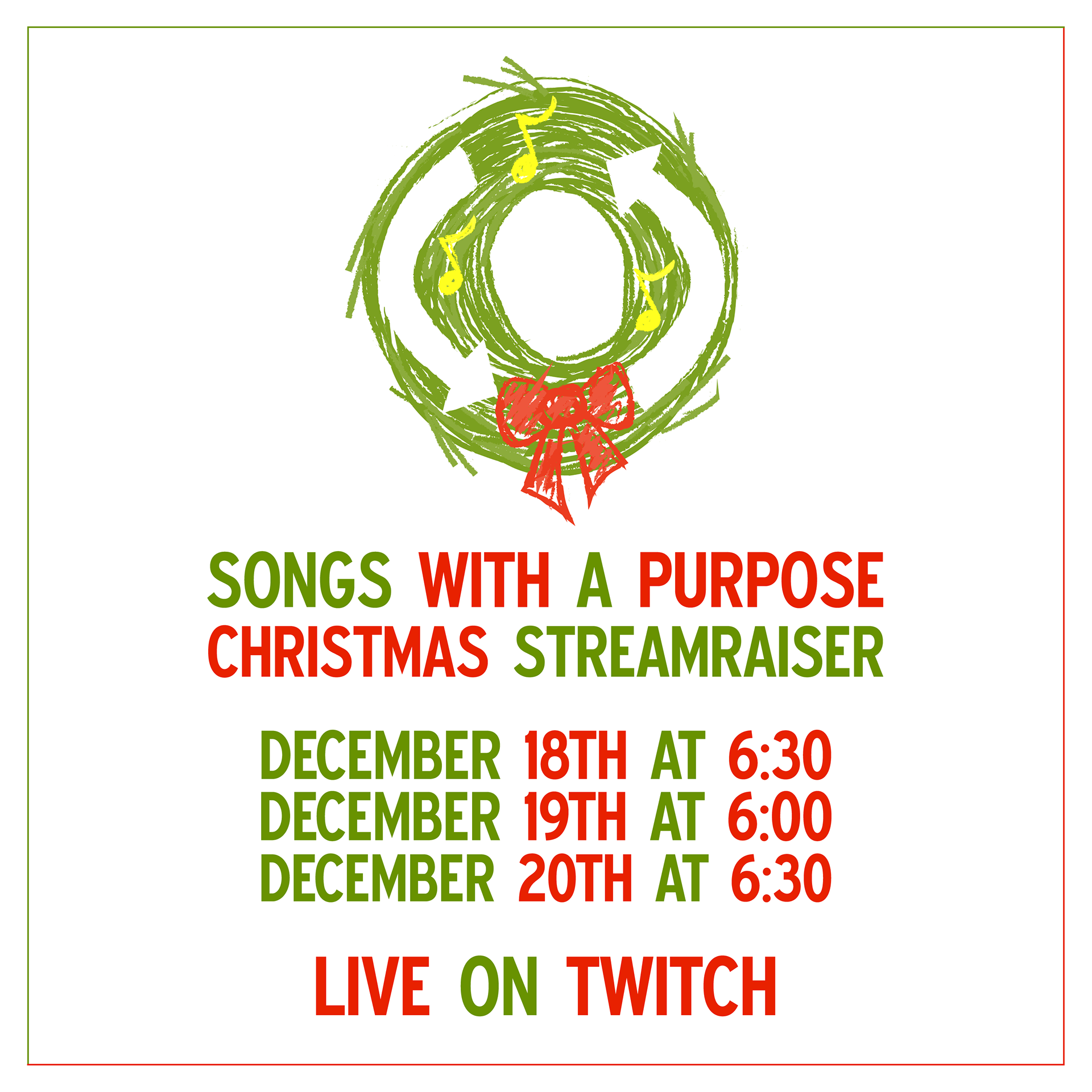 - One on April 2nd, 3rd, and 4th, 2021, to raise money for The Musical Autist, who are creating platforms for autistic culture and advocacy through community music therapy, and employing autistic musicians as content writers for their website, in order to highlight their experiences on a larger platform and to supplement income during the COVID-19 pandemic, and the Autistic Self-Advocacy Network (ASAN), who seek to advance the principles of the disability rights movement with regard to autism, through public policy advocacy, the development of autistic cultural activities, and leadership trainings for autistic self-advocates, as well as providing information about autism, disability rights, and systems change to the public through a number of different educational, cultural, and advocacy related projects, in honor of Autism Acceptance, in which we raised $710 in total.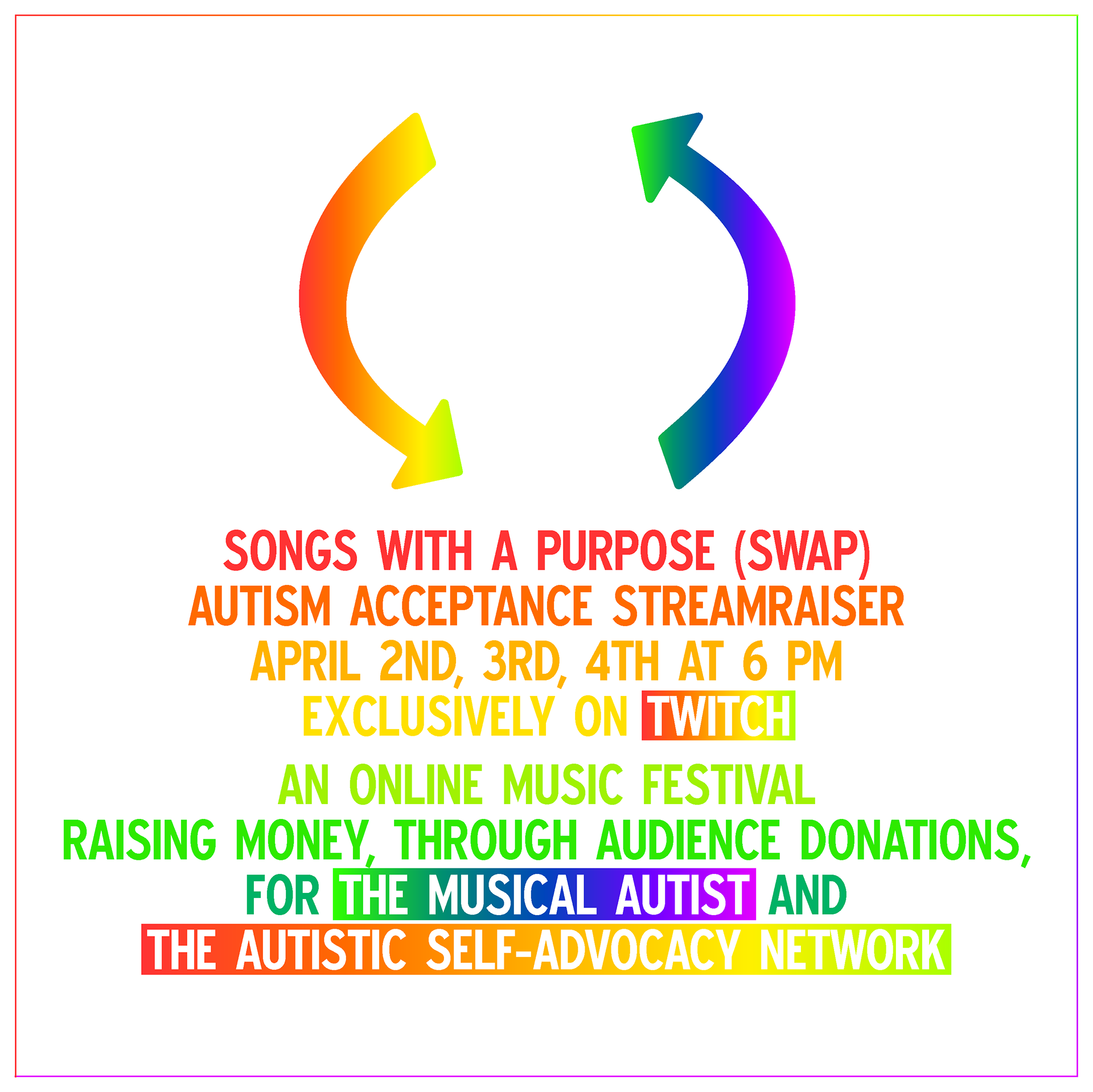 We

're also proud to say that we are able to raise even more money for the causes/organizations we're promoting through compilation albums released exclusively on our SWAP RECORDS Bandcamp, where we combine studio/live versions of songs that artists performed live on our streams into one convenient package. To learn more, visit the Merchandise pageon our website.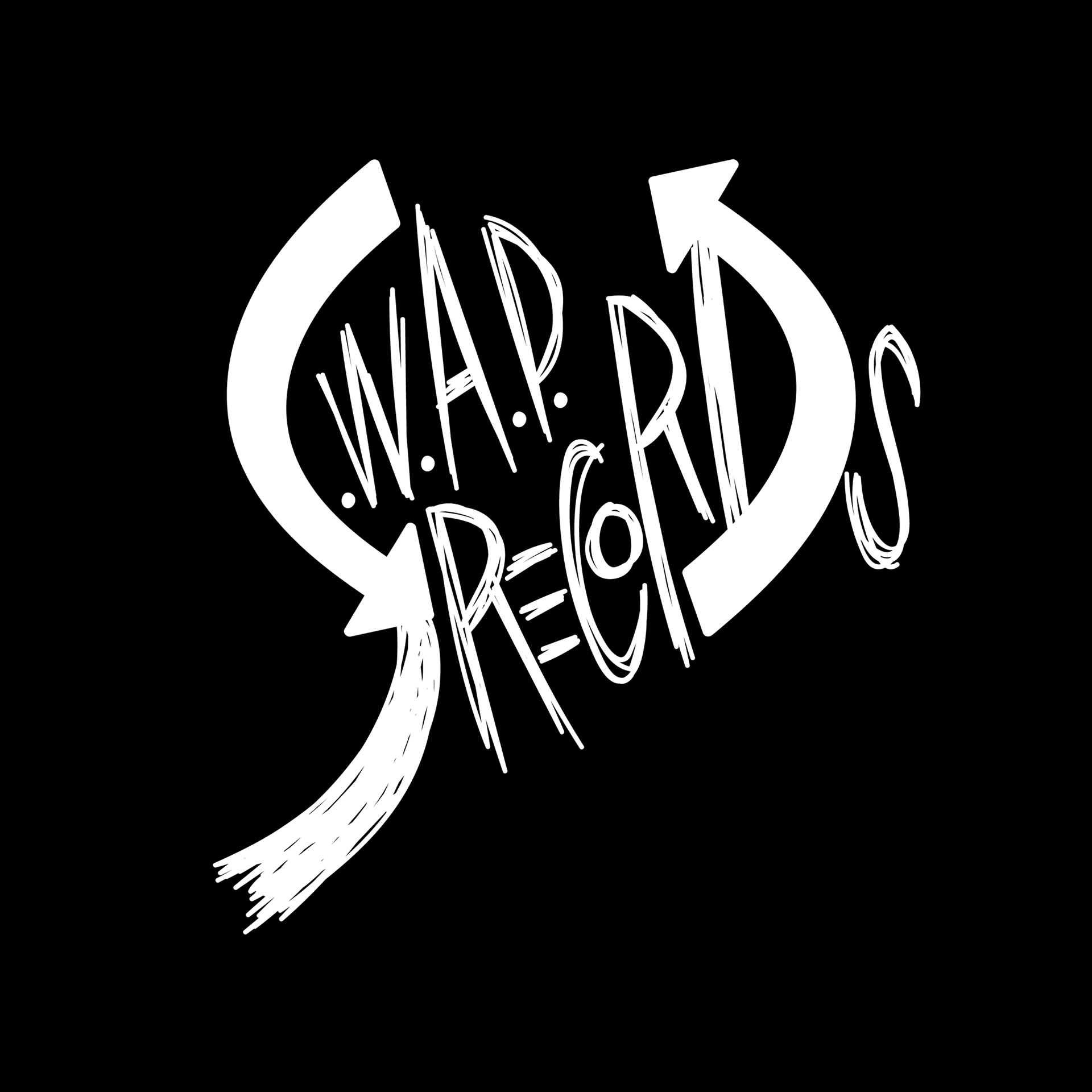 - One in July, to raise money for Palestine (dates TBD)
- One in September, to raise money for Suicide Prevention Awareness Month (dates TBD)
- One in October, to raise money for Breast Cancer Awareness Month (dates TBD)
- One in December, to raise money for Homeless Relief (dates TBD)